Leading Tape & Reel Services Provider
NPI Materials provides tape and reel services, other SMT make-ready services and carrier and cover tape products to leading EMS, Semiconductor Manufacturers, Electronic Component Distributors and Defense Contractors.  We are a high-mix, any volume operation featuring the broadest selection of carrier tape and accompanying packaging and Tape and Reel services in North America we are located in Dallas TX, central to all points in the Americas. An Authorized 3M Distributor.
Investigate Latest developments in electronic component packaging below: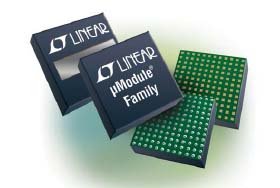 Linear Technology LTM Module Tape & Reel Service Offered by NPI Materials
Note: These packages are being rapidly introduced in multiple thicknesses to accomodate the magnetics. NPI's present offering covers the majority of packages while we evaluate and decide on further configurations. Some Ko (depth) may violate EIA-481 maximum of 0.5mm but is still suitable for pick and place.
See the List
Custom Carrier Tape
Quick-turn SIMPL tools are the answer to the non-standard dimensions component such as stacked capacitors, arrays, thick BGA's/LGA's, PCB's and modules or any other simple pocket where an open tool does not exist, has a long cycle time or high MOQ.
Simple Ao - Bo - Ko
Manufactured in high quality polystyrene on 22" planetary reels
Two reel minimum order
Ready in 10 days to two weeks
"High volume" pricing (*) for >1,000 meters
Low Tooling Costs.

QFN-3.5X9mm
Leadless package Tape & Reel Service Offered by NPI Materials
Alias includes MLP, SON, QFN42, TQFN-42, PWQFN42
---
This package is in the active portfolio of Maxim, NXP, ST Microelectronics and Texas Instruments. The package measures 9.0mm L X 3.5mm W X .75mm T. Exposed pad options are offered.
Pin 1 orientation is Quadrant 1
| | | | | | | |
| --- | --- | --- | --- | --- | --- | --- |
| Tape | Package | Type | W-P | Ao | Bo | Ko |
| 658 | QFN-3.5X9mm | QFN | 16X8 | 3.9 | 9.4 | 1.0 |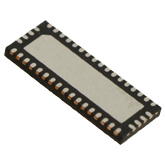 | | | | |
| --- | --- | --- | --- |
| MFG | MFG DES | Type | # PINS |
| Maxim | TO | QFN | 42 |
| NXP | SOT | QFN | 42 |
| Pericom | ZH | QFN | 42 |
| ST Microelectronics | Q | QFN | 42 |
| Texas Instruments | RUA | QFN | 42 |
Did we miss you? Call it in 1-855-NPI-REEL