Leading Tape & Reel Services Provider
NPI Materials provides tape and reel services, other SMT make-ready services and carrier and cover tape products to leading EMS, Semiconductor Manufacturers, Electronic Component Distributors and Defense Contractors.  We are a high-mix, any volume operation featuring the broadest selection of carrier tape and accompanying packaging and Tape and Reel services in North America we are located in Dallas TX, central to all points in the Americas. An Authorized 3M Distributor.
Investigate Latest developments in electronic component packaging below:
MSOP-16
16 pin Micro SOP package Tape & Reel Service Offered by NPI Materials
Alias includes MSOP-12, MSOP-16
Alias: Linear Technology. No other manufacturers have released it to manufacturing.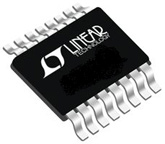 | | | | | | | |
| --- | --- | --- | --- | --- | --- | --- |
| Tape | Package | Type | W-P | Ao | Bo | Ko |
| 646 | MSOP-16 | SOP | 12X8 | 5.3 | 4.6 | 1.3 |
| | | | |
| --- | --- | --- | --- |
| MFG | MFG DES | Type | # PINS |
| Linear | MS/E | MSOP | 12/16 |
Did we miss you? Call it in 1-855-NPI-REEL
NPI offers 3M Tape & Reel technology in solving real world taping problems.

Devices measuring less than 0.2mm in thickness are difficult to seal in normal carrier tape. The slightest air gap between the cover tape and carrier provides a path for components to leave the pocket as the tape revolves on the feeder. Components travel over the dam and along the sealing rails, essentially everywhere except where they are intended.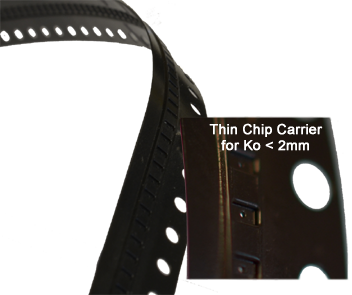 Engineers at 3M have created an innovative pocket design that uses 3D+ embossing to create pockets in a raised platform on the carrier. The results are a perfect fitting pocket that is completely sealed, without the possibility of an air gap when coupled with the correct cover tape.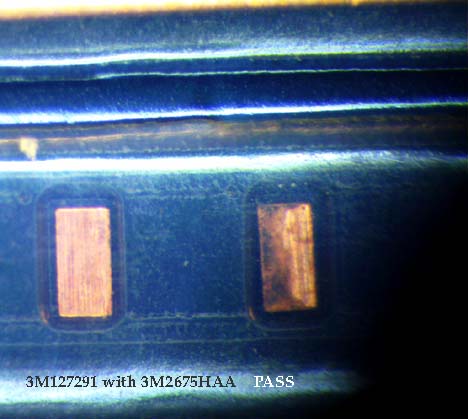 We observe excellent results mating 2675 HAA cover tape with the thin chip carrier.
Call NPI Materials at 1-855-NPI-REEL for a sample and additional information.
QFN-5X11mm
Leadless package Tape & Reel Service Offered by NPI Materials
Alias: MLP, SON, QFN56, TQFN-56, PWQFN56
Manufacturers with this package is in the active portfolio:Maxim, Pericom, ST Microelectronics and Texas Instruments.
The package measures 11.0mm L X 5.0mm W X .75mm T. Exposed pad options are offered.
Pin 1 orientation is Quadrant 1
| | | | | | | |
| --- | --- | --- | --- | --- | --- | --- |
| Tape | Package | Type | W-P | Ao | Bo | Ko |
| 1053 | QFN-5X11mm | QFN | 24X8 | 5,5 | 11.5 | 1.3 |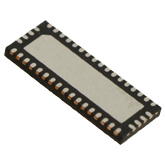 | | | | |
| --- | --- | --- | --- |
| MFG | MFG DES | Type | # PINS |
| Maxim | T56511 | QFN | 56 |
| Pericom | ZF | QFN | 56 |
| ST Microelectronics | Q | QFN | 56 |
| Texas Instruments | RHU | QFN | 56 |
Did we miss you? Call it in 1-855-NPI-REEL