OEM reference Design Fulfillment
A turn-key approach enabling customers to leverage your work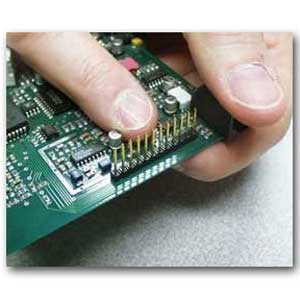 Do you want your customer to build your reference design or consider it? If you want them to consider it, then post the B-O-M for them to download. If you want them to build it, then sell them a full B-O-M machine ready manufacturing kit from NPI Materials.
Your product team has generated an impressive reference design for a 300W switching power supply using your new controller IC and monitor circuits. The B-O-M also includes 28 caps, 48 resistors, 16 diodes, 4 FETs, and various switches, inductors, transformers and a fuse. The customer want to drop your design directly onto their circuit card and has already merged your CAD layout file into theirs. The Alpha run is scheduled for later this month.
The last thing that you need at this point is to discover that several of the components you chose are not presently available in the distribution channel. It is a very poor reflection on your product and diminishes the effort you invested.
---
Features

NPI creates a machine-ready kit from your B-O-M.
Packaged with your literature and labels.

Benefits

Product performs like a factory fresh reel of 3,000, yet contains only the quantity required.
.NPI acquires and stocks all components for the kits until ordered.

Details

Pricing begins at a low $15 per reel.
Options and special requirements priced seperately.
Call 1-855-NPI-REEL for more information.