Friends,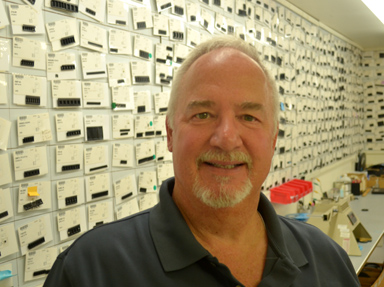 When we started NPI Materials in 2003, volume manufacturing was already in full flight offshore, leaving behind "gateway" NPI operations to serve product developers. Component manufacturers and distributors still coveted the high volume users but a shrinking pie and stringent ISO compliance made service of these NPI centers challenging for them. Breaking MOQ; reels, trays, tubes was not practical, thus only the catalog distributors served small quantity users adequately.
Working 22 years for a major semiconductor manufacturer and another five for a distributor provided the experience to identify this "NPI" opportunity and create a company dedicated to supporting North American manufacturers of all sizes that build high-mix, low volume "NPI", "protos", "one-shots", or whatever you wish to call them. That started NPI Materials.
Our business plan was to provide these operations with full machine-ready bills-of-material ("BOM") sans the burden of excess. We began with an idea, an empty building, supportive friends and many contacts in the business. You all know who you are, and we thank you for your support.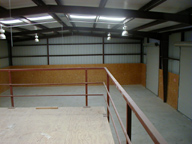 Kitting was prevelent then, but not "machine-ready" in exact quantity. Full BOM machine-ready kits were nowhere to be found. Our idea took off and business grew quickly. In addition to learning global component acquisition and hundreds of nomenclatures, developing a "new model" tape & reel operation, specialized systems for high speed quoting, kit fulfillment, and quality, we knocked on every door that we could find. At about the seven year mark, we realized we had something that customers really valued because new opportunities began finding us.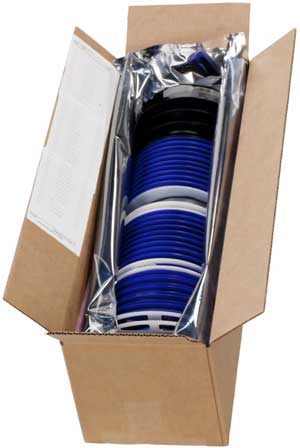 But, our stock room was filling fast and we realized that our business model was not scalable with the resources available to us. So we made the decision to focus our company on our core strength, SMT make ready services, aka Tape & Reel combined with MSD processing, programming, component prep, cycle counting, etc. Although there were several well established players in the T&R field, we felt our high mix-velocity model was differentiated enough from others that we could thrive. And we did. Opportunity led us to become an Authorized Distributor for 3M Tape & Reel products. By 2014, we were selling carrier tape to other tapers, including the big guys. Last year we became master distributor of one of China's largest, Sinho Electronic Technology.
It all worked out. Today, our once empty shell building is stacked to the rafters with Available-to-Sell tape inventory. Our clients are the A-list players in semiconductor and passive manufacturing, delivering clients' sample/NPI reels around the world. We support SMT lines for defense electronics contractors and leading EMS large and small. And we are a leader in production conversion for distributors, both authorized and independent. We attack "white spaces" with solutions. Our web site and online store serve as a beacon to new customers, electronics & mechanical, across the country generating daily calls for "can you tape this?" And, no job is too large or too small.
We have 1350 plus different tapes in stock in sufficient volume to tape at least 10K parts the day they arrive. Many of our tapes target WLCSP and other leading edge packages. Our little team is accurate, experienced and as efficient as any manufacturing team I've been around. I'm so proud of them.

Are we the biggest? Absolutely not. Are we the best? Not yet. We know we still have a lot of work to do to become the best, a reality that motivates us every single day. Our outlook is loaded with projects that will quadruple our output over the next two years and we've begun work on a Tape & Reel - Wiki that will provide industry leading package information to our clients. We want to earn and keep the business of North American manufacturers with our service. We sign every email with our tag line, "Dedicated to the Success of North American Manufacturers" and we mean it.

Sincerely,
Nick Heggy, CEO