Leading Tape & Reel Services Provider
We tape the parts everyone tapes, we tape the parts nobody tapes. It's a fact.
NPI Materials provides tape and reel services, other SMT component preparation services and carrier and cover tape products to leading EMS, Semiconductor Manufacturers, Electronic Component Distributors and Defense Contractors.  We are a high-mix, any volume operation featuring the broadest selection of carrier tape and accompanying packaging and Tape and Reel services in North America we are located in Dallas TX, central to all points in the Americas. An Authorized 3M Distributor.
Investigate Latest developments in electronic component packaging below:
SMD Connectors Tape and Reel
NPI Materials is a leader in connector & header tape and reel service.
We have nearly 1000 carrier tapes designed just for headers, connectors, recepticles, and jacks of various dimensions.
If we don't have the perfect tape, we'll quote you one. Our custom capabilities are fast, inexpensive and always spot on. With our high-definition polystyrene embossing, we can handle unique profiles, pedestals and other features. So, buy your connectors from Samtec, Molex, FCI, TE, Amphenol, Rosenberger, Foxconn, Hirose, JST, ITT, Mill-Max, Metz Connect or from any of their distributors: Allied, Arrow, Avnet, Digikey, Mouser, Future, Sager, Powell or TTI. If they say "NO Tape and Reel", buy your parts, then send them to NPI Materials.
Modules, MEMs & Internet of Things
Think Out-of-the-Box:: Any material that can be auto-placed can be put into tape. Because NPI already covers every standard IC, discrete and passive package with carrier tape, products like modules, inductors and connectors represent the largest segment of new additions. We offer tape & reel solutions for any SMT module configuration including sensors, MEMs and the Internet of Things IoT.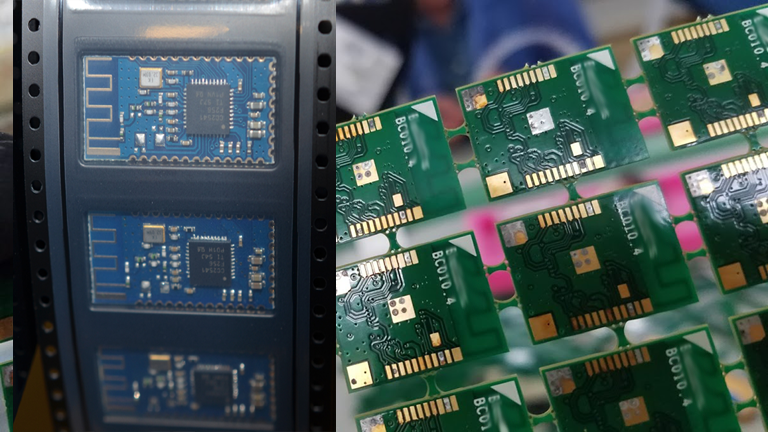 USB :: Bluetooth :: GPS :: MEMs :: IoT :: Stampled Metal :: Imagers :: Graphics :: Zigbee :: RFID
HDMI :: SIM :: Additional Memory :: Sensors :: FDDI :: ROM :: Mezzanine
Power conversion & management
Send your specifications to NPI for a free, no obligation search of industry open tooling for your next project.
Most Recent Additions to Tape & Reel Portfolio - Update September 2019
GPT
Mfg | Mfg PN

Image

Notes

TO-268AA/D3Pak

Littelfuse D3Pak T & R


Services offered: Basic Tape & Reel Service

LGA-6.5mm

Mighty Gecko T & R


Services offered: Basic Tape & Reel Service

DFN-3x4.5mm

14pin TI DMT package


Services offered: Basic Tape & Reel Service

HFCBGA-7X11mm

104pin 88E2110

Image coming


Services offered: Basic Tape & Reel Service

QFN-3.5X6mm

QFN-3.5X6mm

Image coming


Services offered: Basic Tape & Reel Service

QFN-3.5X4mm

TI RRK0016A package

Image coming


Services offered: Basic Tape & Reel Service, Carrier

LSSOP-30

JEITA P-LSSOP30-0300-0.65 Renesas PLSP0030JB-B


Services offered: Basic Tape & Reel Service, Carrier

1210-V

1210-1.45 case mounted vertically

Image coming


Services offered: Basic Tape & Reel Service, Carrier

1812-1.45mm

Standard 1812 case 1.45 thick


Services offered: Basic Tape & Reel Service, Carrier

FH1.27-43 8P

Hirose FH1.27-43 Low Profile Headers


Services offered: Basic Tape & Reel Service, Kapton

FH1.27-43 12P

Hirose FH1.27-43 Low Profile Headers


Services offered: Basic Tape & Reel Service, Kapton

QFN-4X8mm

QFN-4X8mm


Services offered: Basic Tape & Reel Service, Carrier

Zierick 1262

Zierick 1262T


Services offered: Basic Tape & Reel Service, Carrier

OEM 7343-43 Tantalum

AVX-Vishay E-Case, Kemet X-Case 12mm wide


Services offered: Basic Tape & Reel Service, Carrier

DF13EA-30DP

Hirose DF13 1.25mm Headers


Services offered: Basic Tape & Reel Service, Carrier

DF13C-12P

Hirose DF13 1.25mm Headers


Services offered: Basic Tape & Reel Service, Carrier

DF11CZ

Hirose DF11 2mm 2-row Headers


Services offered: Basic Tape & Reel Service, Carrier

90_MMCX

Huber+Suhner 90_MMCX-S50 RF-Coax


Services offered: Basic Tape & Reel Service, Carrier

LGA-9X10mm

9mm X 10mm X 3.3mm

image coming


Services offered: Basic Tape & Reel Service, Carrier

LTM-6.25mm

LTM4625Y


Services offered: Basic Tape & Reel Service, Carrier

SMD-1233-D

Stacked Tantalum Capacitor

image coming


Services offered: Basic Tape & Reel Service, Carrier

CSP-2227

Alternate for Advantek SC70NS-BC

image coming


Services offered: Basic Tape & Reel Service, Carrier

N by 23.3mm

Series of carriers for Bo-23.3mm; 7.8, 9.0, 9.5mm

image coming


Services offered: Basic Tape & Reel Service, Carrier

S-06P001-AX

Alternate for Advantek 06P001-AX

image coming


Services offered: Basic Tape & Reel Service, Carrier

MIL-PRF-55365/4 D case

AVX TAZ-D Hi-Rel Tantalum Capacitor

image coming


Services offered: Basic Tape & Reel Service, Carrier

BGA-16mmDD

Broadcom 16mm BGA with heat-sink

image coming


Services offered: Basic Tape & Reel Service, Replace Accurate Carrier

QFN-10.5mmD

10.5mm QFN with 3.0mm thickness

image coming


Services offered: Basic Tape & Reel Service, Carrier

QFN-12.5mmD

12.5mm QFN with 3.3mm thickness

image coming


Services offered: Basic Tape & Reel Service, Carrier

QFN-5.5X10mm

Texas Instruments NJY Package


Services offered: Basic Tape & Reel Service, Carrier

QFN-13mmD

13mm QFN with 3mm thickness

image coming


Services offered: Basic Tape & Reel Service, Carrier

CTS-752-06

CTS 752 6 pad resistor network

image coming


Services offered: Basic Tape & Reel Service

CSP-5mmTT

Ultra Thin 5mm

image coming


Services offered: Basic Tape & Reel Service

G6J-2FS

Panasonic/Omron G6J-2FS-Y and other solid state relays


Services offered: Basic Tape & Reel Service, Carrier

CTS-752-10

CTS 752 10 pad resistor network


Services offered: Basic Tape & Reel Service, Carrier

LCCI-44 Package

Pulse LCCI-44 Hi-Power Inductors


Services offered: Basic Tape & Reel Service, Carrier

87832-1420

Molex 87832-1420 Box Header with cap


Services offered: Basic Tape & Reel Service, Carrier, Pick up cap

BGA-47.5mm

Xilinx FLVC2104 (XCVU125,XCVU5P and XCVU7P) Package


Services offered: Basic Tape & Reel Service, Carrier

BGA-8X10.5mm

Micron 78-FBGA DA -or- RKB Package


Services offered: Basic Tape & Reel Service, Carrier

LTM-16mm 7.1D

Linear 16mm Module


Services offered: Basic Tape & Reel Service, Carrier

MIL-PRF-55365/4 B case

2005 english/5113 metric


Services offered: Basic Tape & Reel Service, Carrier

MIL-PRF-55365/4 G case

2711 english/6728 metric


Services offered: Basic Tape & Reel Service, Carrier

MIL-PRF-55365/4 H case

2915 english/7338 metric


Services offered: Basic Tape & Reel Service, Carrier

MIL-PRF-55365/4 E case

2010 english/5125 metric


Services offered: Basic Tape & Reel Service, Carrier

MIL-PRF-55365/4 F case

2214 english/5634 metric


Services offered: Basic Tape & Reel Service, Carrier

0502DD (double deep)

Various Passives .74X1.32X1.27mm

Image


Services offered: Basic Tape & Reel Service, Carrier

QFN-2X2.5mm

New Thin Ko Pocket 0.7mm deep

Image


Services offered: Basic Tape & Reel Service, Carrier

7343-15

Tantalum V-case

Image


Services offered: Basic Tape & Reel Service, Carrier

SFM-110 & 115

Samtec .050" Low Profile Tiger Eye™ High-Reliability Terminal Strip


Services offered: Basic Tape & Reel Service, Carrier

TFM-110 & 115

Samtec .050" Tiger Eye™ High-Reliability Terminal Strip


Services offered: Basic Tape & Reel Service, Carrier

Pico 68110

Pico 68110 MIL 1553


Services offered: Basic Tape & Reel Service, Carrier

Common Mode Choke

13.5X13.5X7.4mm


Services offered: Basic Tape & Reel Service, Carrier

BGA-14X18mmD

Smart Module Interposer SH9Q8GPATI01


Services offered: Basic Tape & Reel Service, Carrier

IHLP2525

Vishay IHLP2525 Power Inductors


Services offered: Basic Tape & Reel Service

TSP2X

Kemet double stack X case polymer capacitor


Services offered: Basic T & R, Carrier Tape

PowerSO-10

ST Micro PowerSO-10 -or- POSO10 replaces Advantek POSO10-BC


Services offered: Basic T & R, Carrier Tape

8-SSO

Broadcom Stretched SO-8


Services offered: Basic T & R, Carrier Tape

MAG-6.35mm

Generic 6mm X 4.3 coil

New Offering


Services offered: Basic T & R, Carrier Tape

ST203L03

AVX TurboCap J lead


Services offered: Basic T & R, Carrier Tape

TFBS4711 Sideview

Vishay TFBS4711 in sideview position


Services offered: Basic T & R, Convert your TT1 into a TR1

XTAL-3.2X5mm

Standard Crystal - 1.4mm thick

New Offering


Services offered: Basic T & R

LGA-9mm

Similar to ATTLC-AC

New Offering


Services offered: Basic T & R

GPPO-3mm

Corning GPPO B007-L47


Services offered: Basic T & R

FUSE-20mm

Bussman BK1-S505


Services offered: Basic T & R

BGA-42.5mm

Xilinx FF1696 FF1704 FF1760


Services offered: Basic T & R, Carrier Tape

QFN-3.5X7mm ("36RUV")

Texas Instruments 36-pin VQFN


Services offered: Basic T & R, Carrier Tape

C17 (1111) Vertical Cap

Knowles AH Series High-Q P90 Capacitor

New Offering


Services offered: Basic T & R, Carrier Tape

P-SMP

Rosenberger P-SMP


Services offered: Basic T & R, Kapton, Carrier Tape

BGA-7.5X11mm

Samsung 78ball FBGA Package


Services offered: Basic T & R, Carrier Tape

15mm Stretched SO-8

Broadcom ACNT-H313


Services offered: Basic T & R, Carrier Tape

LGA-8mm 56 pin- Tape & Reel

2.6mm Deep LGA


Services offered: Basic T & R, Carrier Tape

BGA-8X12.5mm aka. 84BGA Tape & Reel

FBGA-60 and FBGA-84 for SDRAM from Micron, WBGA-84 Windbond and others


Services offered: Basic T & R, Carrier Tape

WSON-08/ uPDFN aka. 8WSON, WSON MLP8 6X8mm Tape & Reel (horizontal orientation)

8 Pin No Lead Flat likely successor to SOIC-8/MSOP/TSSOP-8 for serial memory


Services offered: Basic T & R, Carrier Tape

Type 82_MMPX-S50-0-2/111_N

Huber-Suhner Tape & Reel


Services offered: Basic T & R, Carrier Tape; Kapton

52 new Custom Tools

For various antenna's, modules and delay lines. We can replace any tape made by Accurate Carriers.


Services offered: Basic T & R, Carrier Tape

Epcos/TDK T9

T9 case lightning arrestor,surge,gas discharge products from TDK/EPCOS


Services offered: Basic T & R, Carrier Tape

0402DD

Precision Carrier tape for extra thick 0402 Packages


Services offered: Basic T & R, Carrier Tape

DFN2510-10

Industry standard DFN2510-10 /SOT1165-1 / DQA package


Services offered: Basic T & R, Carrier Tape

PSM

API technologies Power Surface Mount Filter- PSM series


Services offered: Basic T & R,Carrier Tape

0502

Case 02 (0502) MIL


Services offered: Basic T & R, Carrier Tape

MiniUSB B

AJS08G5513 Metz-Connect(RIA)


Services offered: Kapton tape, Basic T & R

B88069

EPCOS Lightning Arrestor

A80-C90XSMD aka B88069X1630T602
Services offered: Basic T & R, Carrier Tape

RJSSE

Amphenol RJSSE-5080 jack

aka. RJ-45
Services offered: Basic T & R

USB-MOD

Various USB modules

aka. Bluetooth
Services offered: Basic Tape & Reel

Pin-Receptical

Mill-Max 0321

Convert your 0321-0-43 into a 0321-0-67 and save money. Replacement for Accurate Carrier's YSMTSO-24586.

WSC0001

Vishay WSC0001

aka. 2515 package
Services offered: Basic T & R,
Hot solder dip to Pb

SBH11

Sullins SBH11-NBPC-D10-SM
2X10 Box Header

Services offered: Basic T & R,
Kapton tape application

TQSMD_SA

Panasonic TQ2SA SMT Relay

Service offered: Basic T & R,
Hot solder dip to Pb. Carrier Tape

BGA-35mmDD

Intel FC style H-PBGA

Service offered: Basic T & R,
MSL 4 Bake & Dry-Pack

HX5200

Pulse HX5200NL

Service offered: Basic T & R,
Hot solder dip to Pb
MSL 3 Bake & Dry-Pack, Carrier Tape

BGA-11.5X13mm

Micron EA Package
153-ball WFBGA click to see all Micron BGA support

Service offered: Basic T & R,
MSL 4 Bake & Dry-Pack, Carrier Tape

Sonalert

Mallory ASI301Q

Service offered: Basic T & R,
Hot solder dip to Pb, Carrier Tape
Kapton placement

BOXHEADER2X5

CNC Tech 3220-10-0300-00
2X5 Box Header

Service offered: Basic T & R,
Kapton Placement, Carrier Tape

0402OEM

Variation of 0402 Outline

Service offered: Basic T & R,Carrier Tape

MCX-Jack

Molex 73415
TE Connectivity 6061002-1
Samtec MCX-J-P-X-ST-SM1
Amphenol 523919118551P
Wellshow C08AN3FO70

Service offered: Basic T & R, Carrier Tape