Leading Tape & Reel Services Provider
We tape the parts everyone tapes, we tape the parts nobody tapes. It's a fact.
NPI Materials provides tape and reel services, other SMT component preparation services and carrier and cover tape products to leading EMS, Semiconductor Manufacturers, Electronic Component Distributors and Defense Contractors.  We are a high-mix, any volume operation featuring the broadest selection of carrier tape and accompanying packaging and Tape and Reel services in North America we are located in Dallas TX, central to all points in the Americas. An Authorized 3M Distributor.
Investigate Latest developments in electronic component packaging below: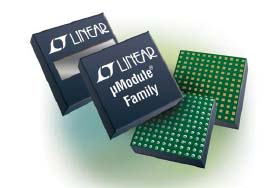 Linear Technology LTM Module Tape & Reel Service Offered by NPI Materials
Note: These packages are being rapidly introduced in multiple thicknesses to accomodate the magnetics. NPI's present offering covers the majority of packages while we evaluate and decide on further configurations. Some Ko (depth) may violate EIA-481 maximum of 0.5mm but is still suitable for pick and place.
See the List
High Definition Custom Carrier Tape
Quick-turn SIMPL tools are the answer to the non-standard dimensions component such as stacked capacitors, arrays, thick BGA's/LGA's, PCB's and modules or any other simple pocket where an open tool does not exist, has a long cycle time or high MOQ.
Simple Ao - Bo - Ko
Manufactured in high quality polystyrene on 22" planetary reels
Two reel minimum order
Ready in 10 days to two weeks
"High volume" pricing (*) for >1,000 meters
Low Tooling Costs.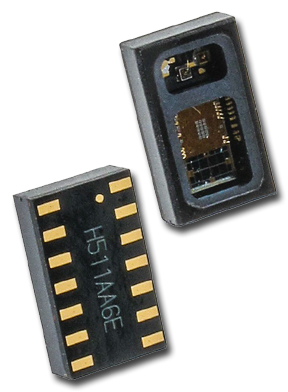 Mouser introduced Maxim's new bio sensor MAX30102EFD+ but in tubes and not tape.
That's no good! Call NPI Materials at 1-855-NPI-TAPE to get Kapton Pick-Ups and tape & reel service for this and every other product Maxim makes.
NPI Materials provides full Tape and Reel service for everything that Qorvo makes and Richardson RFPD sells.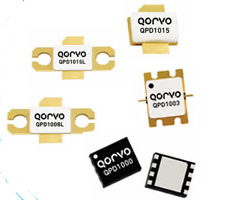 GaN on SiC HEMTs for Aerospace & Defense, we tape these four new Qorvo GaN on SiC HEMTs include the QPD1000, QPD1003 , QPD1008L and QPD1015L.
Mouser just introduced several hot new capacitor families from AVX.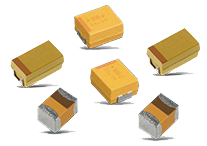 The medical grade MM series MLCC's, the T4C and T4J series medical tantalum caps that meet HRC400 specs and the Accu-P medical grade thin film caps. These high rel products cost considerably more than the typical MLCC so you don't want your SMT line to waste 150 pieces every time they rip a leader off to load them. So guess who tape & reels them in exact quantity reels for the job? That's right, NPI Materials, along with every other part AVX makes and Mouser sells.
Littelfuse announces hot new TVS Diode Array SP3374NUTG in uDFN-10 Package...
and guess who tape & reels it? That's right, NPI Materials, along with every other part Littelfuse makes.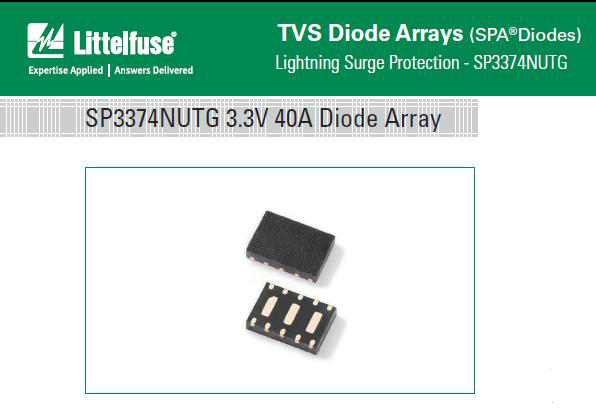 Xilinx tape & reel
While Xilinx touts it's Ultrascale + product line, Virtex, Kintex, Zynq, etc., NPI Materials claims to be the one stop shop for tape & reel anything Xilinx. Put problematic BGA tray feeders behind you and enjoy the convenience of tape & reel.Yes, we are tooled for everything Ultrascale including the 1517 pin BGA and everything else Xilinx.
ROHM Semiconductor - Silicon Carbide (SiC) MOSFETs Tape and Reel
NPI Materials offers lead-forming and Tape and Reel service for Rohm's latest FETs.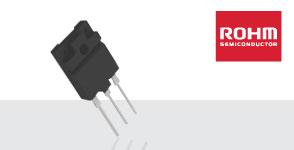 See how NPI can turn your Through-Hole component into an auto-insertable SMT device